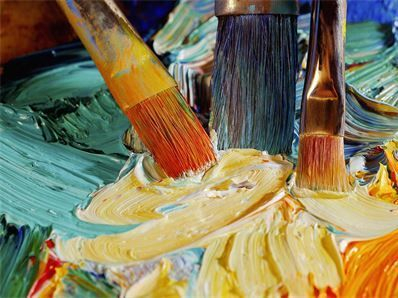 Do you wish that you had an art studio with all of the supplies you would need to create a beautiful canvas painting? Why not come to ours; we have everything you'll need and we'll even clean up your mess!
**This is self-guided. You bring the creativity, we supply the 16x20 canvas, brushes, paint and aprons. An artist will be onsite for questions and paint refills. Reservations requested, but you are welcome to call ahead or stop by same day to see if we have space.
Hours for Open Studio. Reservations requested.
Wednesdays between 10am-2pm (Closed 5/8/19)

Thursdays between 12pm-3pm
*Open Studio hours are subject to change and will in the summer. Please check the Event Calendar page for the available hours to make reservations. Thank you!
Rates: $25 per person for 2 hours of your choosing during Open Studio hours (Each additional hour is $5. Additional hours are paid for on-site).


*See FAQ about our cancellation policy for reservations.